[WEBINAR] Improvement of the fatigue life cycle of welded structures
europetechnologies
1 June 2021
Your welded structures are subject to mechanical resistance ? Cracking appear on your welds (weld toe, weld, and heat affected area) ? You would like to improve the fatigue life cycle of your workpiece ?
Join our webinar organized by SONATS in partneships with our subidiary EMPOWERING TECHNOLOGIES, to understand how to solve these problems.
Since 1991, our brand SONATS provides residual stress measurement and analysis as well as high  frequency impact treament of weld toe according to a prevent and corrective approach.
We are scheduling 2 webinars on Tuesday 29th June, 2021.

On Tuesday 29th June, 2021
5pm - 5.30pm (GMT +2)
Los Angeles : 8am – 8.30am
New-York : 11am – 11.30am

On Tuesday 29th June, 2021
9am - 9.30am (GMT +2)
Australia : 5pm – 5.30pm
Korea 4pm – 4.30pm
China 3pm – 3.30pm
UAE : 11am – 11.30am
*You won't be available on that time, subscribe and you will receice the replay !
PRESENTED THEMES
Our team will discussed the following topics :
Why and when should you use weld impact treatment – UIT/HFMI ?
What are the effects of weld impact treatment – UIT/HFMI ?
Which equipment allow this type of treatment ?
Which methods to measure and analyses residual stresses caused by welding ?
How to integrate the UIT/HFMI equipment and parts caracterisation into your workshop ?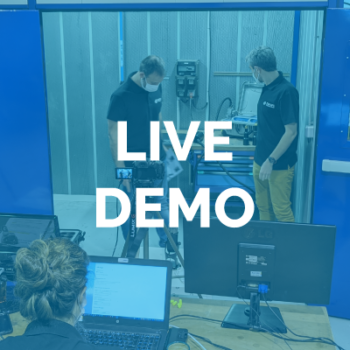 The ultrasonic impact treatment and residual stress analysis of materials can be applied on various welded metallic (steel, aluminium and other metal alloys) structures (non-exhaustive list) :
EUROPE TECHNOLOGIES
EUROPE TECHNOLOGIES supports its client for the development of composite, metallic and thermoplastic products and processes, the engineering and manufacturing of standard products and processes as well as for automatized and robotized manufacturing line.
EMPOWERING TECHNOLOGIES
Empowering Technologies Inc., a Europe Technologies company, promote and integrate innovative technologies.
Founded in 2010, its mission was to promote and distribute SONATS's innovative metallic finishing solutions to the North American market.
To support our implementation in Asia, a Chinese office has been opened in HangZhou, China, in 2018.