[WEBINAR] Shot peening innovations for high-performance transmission parts
europetechnologies
5 November 2020
Join this webinar to find out to what extent ultrasonic shot peening could empower your transmission parts and be easily integrated directly on your production lines.
December 8th, tuesday  2020 – 02.30 pm / 03.30 pm  UTC+1 Central European Time
Topics to be presented :
How Ultrasonic Shot peening is responding to new automotive market requirements?

How are defined the key process parameters optimizing residual stresses profiles and surface roughness?

How localized shot peening enables accurate treatment of high fatigue load areas ?

How can shot peening comply with lean manufacturing and production ramp-up?
DESCRIPTION
Context
These last years, the automotive market took new orientations in Europe.
The automotive manufacturers are moving up their offer to a higher-end range, with more powerful and demanding vehicles. Thus far, two third of the new registered vehicles are SUV and we also observe an increasing share of automatic gearboxes.
The gradual awareness of end buyers towards climate change is driving and accentuating manufacturers' developments onto hybrid, electric or even hydrogen programs, bringing their share of changings in powertrain parts and more particularly transmissions'.
Constraints & Challenges
Thus, new requirements have emerged: gearboxes and differential gear trains need to be quieter and to come up with greater mechanical resistance and sustainability.
That's why the powertrain parts' shot peening, taking a large part into new NVH challenges, has to be adjusted to these.
Shot peening process needs to provide higher control of residual stresses and better surface roughness and its industrialization needs to comply with programs evolutions in terms of parts diversity and production ramp-up.
With nearly 30 years of experience regarding mechanical surface empowering technologies, SONATS is specializing in shot peening using the patented ultrasonic process. We are enabling our technical customers and partners to benefit from our expertise:
From residual stress and surface characterization, through shot peening parameters definition, to customized and scalable lean industrialization, our staff and engineers provide dedicated solutions to support your rise in performance.
With proven industrial experiences in shot peening of a large range of powertrain parts, such as:
– Engines : camshaft, connecting rod, head cylinder, injector, steering rack, drive shaft, turbochargers,
– Transmission : gears (output shaft, ring gear, pinions)
SONATS offers, on December 8th a dedicated time for information and discussions about Ultrasonic Shot Peening more specifically focused on transmissions parts.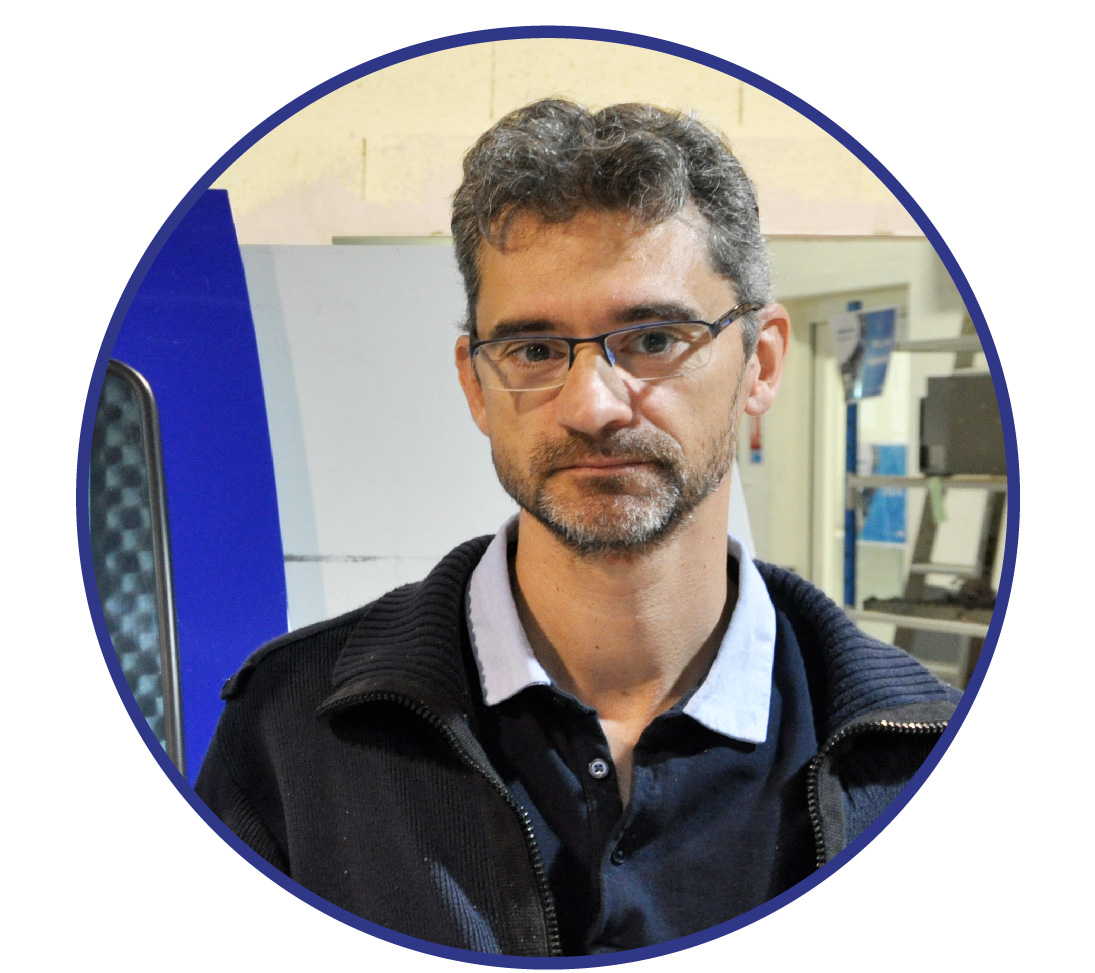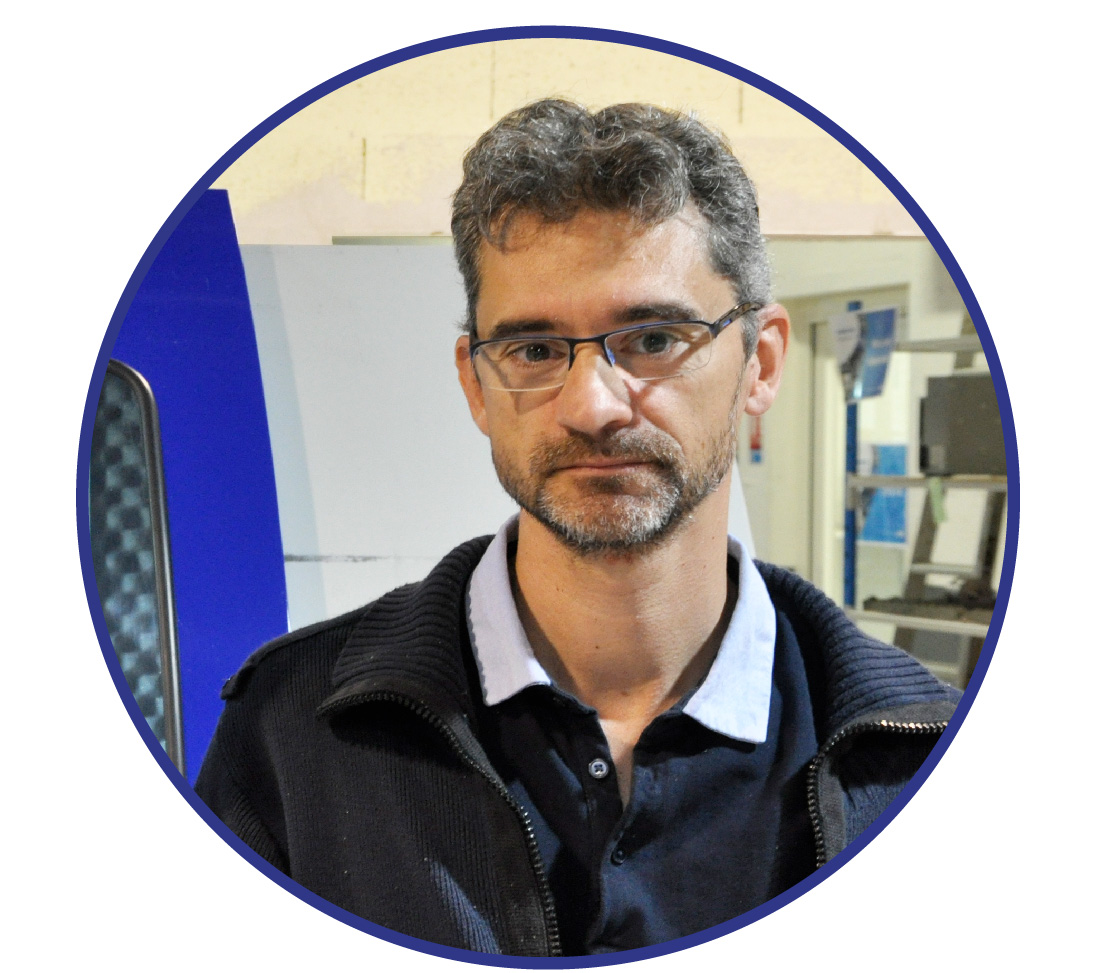 Frédéric CHATEAU
After completing his studies in mechanics and strength of materials, Frédéric began his career at GKN Automotive in 1996. He joined the R&D department where he was in charge of several durability test campaigns on test rigs in order to develop new constant velocity joints and "boots".
In 2003, he joined the laboratory department of SANDEN, a Japanese company. During this period, he was also involved in the development of air conditioning compressors for the German automotive market.
In September 2005, he joined SONATS as a development manager for ultrasonic shot peening solutions for companies in the automotive and aeronautics sectors. During this period Frédéric participated in various studies on shot peening.
Since 2010, he has been responsible for the engineering and production department of SONATS from where he is involved in all technical solutions to optimize the shot peening process.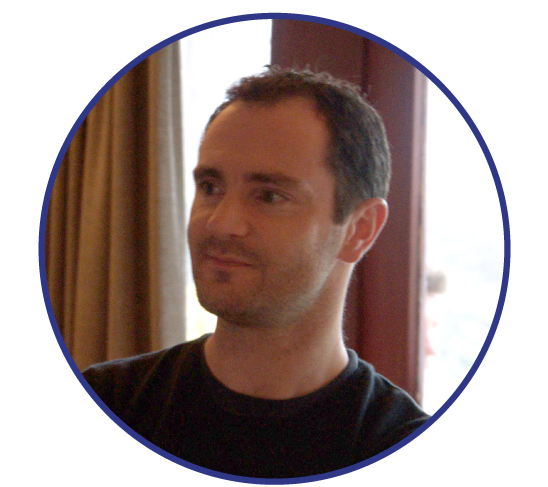 SÉBASTIEN BABONNEAU
Sébastien Babonneau joined SONATS in 2005. Until 2016, he is Machine Projects Manager for special machines for clients such as Daimler and Erkert.  Since 2015, he has been responsible for SONATS' customer projects and industrial development projects, during which he has developed a Method and Industrialization department as well as product improvement.  His field experience in contact with customers has enabled him to measure and understand the requirements of the automotive market.
Today, Sébastien is in charge of SONATS' Modular machine family development, which is scheduled for release in 2021. Concurrently, he followed an continuing education Engineering Course at French CNAM rewarded by the Mechanical Engineering – Integrated Design for Product Process Specialisation degree.